Narrations
Using a Logic Model as a Tool to Apply a Theory of Change Approach to Support
Implementation, Evaluation and Strategic Planning
Buffalo, NY

Erie County is one of the most ethnically diverse populations in all of New York State, with most of its people of color geographically concentrated in the City of Buffalo. The racial and ethnic population in Erie County consists of Native Americans, African Americans, Latinos, Asians, Native Hawaiian/Pacific Islanders, Arabs, Africans and Eastern Europeans. Family Voices Network of Erie County provides comprehensive, coordinated, individualized, culturally-competent and cost-effective community-based services that support children and youth experiencing serious emotional, social and/or behavioral challenges in order to maintain them in their homes, schools and communities. Services are planned and delivered in a wraparound process, which creates a collaboration between the children or youth,their families and a team they select. Service providers and community partners address each child's and family's multiple needs to transition them to natural support. Family Voices Network uses their Logic Model as THE strategic plan to move their system forward, to help them stay on track of the vision and mission in the transformation in their system of care. This narration shares steps taken in using a logic model as a tool to apply a theory of change approach to support implementation, evaluation and strategic planning. Information gathered through strategic planning sessions with the Departments of Social Services, Juvenile Justice, and Mental Health and Families is depicted in the logic model narration. Also included in this narration are details from the initial needs assessment conducted through interviews of 134 key family contacts including case managers, or those who worked directly with youth, and 32 parents/caregivers of youth with serious emotional challenges.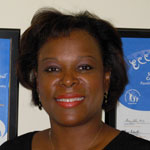 Marie Morilus-Black is currently the Director of Family Voices Network of Erie County, the children's division of the Department of Mental Health of Erie County, Buffalo, New York. She obtained her Master of Social Work at the University of New York at Buffalo. She has been in the field of Human Services for almost 20 years. She is an expert in the field of Child Welfare and Mental Health and is very knowledgeable of the Juvenile Justice System. She is responsible for managing and implementing the Substance Abuse and Mental Health Services Administrative (SAMHSA) grant of $9.5 million dollars over six years for the Erie County Department of Mental Health, which works in collaboration with the Department of Social Services and Juvenile Justice Probation of Erie County. In March 2007, Marie Morilus- Black was invited to present at the 20th Annual Research Conference of the University of South Florida, the Research and Training Center for Children's Mental Health in Tampa, Florida. Marie Morilus-Black has conducted numerous workshops on issues impacting children and families involved in the multiple systems cited above both, locally and nationally. She served on the Federal Advisory Board of SAMHSA's Adolescent Division, the Council of Collaboration and Coordination (the CCC). She is on the Board of Sarah Minnie Badger Foster Care Agency. She is also on the Board of the Erie County Community Coordinating Council on Children and Families. Marie Morilus-Black is a member of many civic, community and professional organizations. At church, she is a member of the trustee board, the deaconess board and the ushers board to just name a few. She is married to Kenneth Black and has a wonderful son, Malik Glenn who is a graduating senior at Nichols School. She believes that all families deserve immediate access to services that are strength based, culturally competent, community based, family driven, youth guided and cost effective.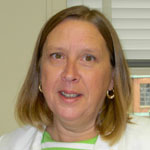 Vicki McCarthy is the CEO of Families' Child Advocacy Network (Families CAN), an independent family advocacy organization in Erie County, NY. Vicki has over 20 years experience working in the mental health field as a parent advocate, trainer, and educator. She has a special interest in educating family members to advocate for themselves and their children to receive the services and supports they need to be successful.