Narrations
Monroe County ACCESS Logic Model
Rochester, NY

Monroe County ACCESS (Achieving Culturally Competent Effective Services and Supports) is a Phase V funded community in upstate NY that includes Rochester and the surrounding area. The population of focus is children and youth with Significant Emotional Disturbance (SED) from birth to age 21 and their families with a special emphasis on children of color, as this segment is viewed as having differential access to services as well as differential outcomes when services are provided. The initiative funds specific services, including Care Coordination and Family Mentors, which are designed to provide better access to needed services and supports and ultimately to improve outcomes. Support is also given for staff members to facilitate engagement and relationship building with youth service recipients and family members in order to ensure the presence of youth and family voice in all areas of impact at the practice, organizational and system levels. ACCESS is also engaged in cross-systems initiatives geared at improving coordination and collaboration across child-serving systems in Monroe County. An array of training, technical assistance and outreach programs are provided that support broader community transformation to a family driven, youth-guided, culturally and linguistically competent, community-based, best practice-oriented and trauma informed system of supports and services.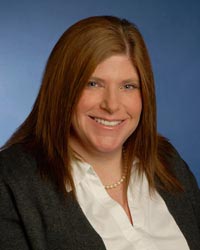 Jody Levison-Johnson
TA Coordinator - Monroe County ACCESS
Jody Levison-Johnson oversees the monitoring of all publicly funded mental health programs for children and families within Monroe County and serves as the Technical Assistance Coordinator for Monroe County ACCESS, the County's initiative to develop an integrated system of care for children and youth with emotional and behavioral challenges and their families. In addition to her work for MCOMH, she is the Project Manager for the Youth & Family Partnership project, a cross-systems integrated care coordination program for children and families involved with the child welfare, juvenile justice and mental health systems, and the Family Access and Connection Team (FACT), a cross-systems integrated entry point to care for children with emotional behavioral challenges and their families. In addition to her significant work on behalf of Monroe County, Jody provides technical assistance to customers across the country in the area of child and family services and systems of care.
She is an experienced facilitator and has successfully led several multi-stakeholder planning, implementation, and continuous quality improvement initiatives. Jody has chaired or participated in several national workgroups and committees focused on improving the design and delivery of services for children and families. Most recently, Jody was asked to serve on the Building Bridges Steering Committee, a national initiative focused on the effective integration of residential and community-based care and to chair the Technical Assistance and Quality Improvement Committee for the Council on Collaboration and Coordination, the advisory team that supports the national system of care initiative. Jody received her bachelor's degree in Psychology with an allied field in Anthropology from the University of Rochester and her Master's of Social Work from Syracuse University with a concentration in family mental health.