Narrations
Central Massachusetts Communities of Care: Applying a Theory of Change Approach
to Support Implementation, Evaluation, and Strategic Planning
Worcester, MA

We believe all youth and their families should receive support within their communities to live happy and productive lives. Communities of Care is dedicated to providing a welcoming environment where all youth with complex emotional and behavioral needs and their families know they are not alone, get the help they need to access resources, and feel a sense of hope through community connections and support from others.
Mission and Vision Statement
Central Massachusetts Communities of Care
Central Massachusetts Communities of Care (CMCC) was funded by SAMHSA in 2005. Its goal is to: Enhance the system of care in Central Massachusetts to decrease and prevent youth with serious emotional and behavioral problems from becoming involved with the courts and to reduce the seriousness and duration of juvenile justice involvement. CMCC takes a public health approach, offering preventive, early intervention, and intensive wraparound services within a family-provider partnership model of service delivery. CMCC established two Youth and Family Centers, one in Northern Worcester County and one in Southern Worcester County, and partnered with other community agencies throughout the rural catchment area to enhance and coordinate services and supports to families. CMCC also imported and implemented two evidence based practices: Trauma Focused Cognitive Behavioral Therapy within four provider agencies, and Positive Behavioral Interventions and Supports within several area school systems. Finally, CMCC established a Training and Learning Collaborative, providing training to state agencies, schools, provider agencies and others in strength-based work with families. Most recently, CMCC became part of a collaborative that was awarded a state contract to provide state wide wraparound services as part of class action law suit settlement. This effort will help to sustain CMCC beyond the federal grant. This presentation describes: 1) the process by which CMCC developed its logic model with involvement and contribution from all of its stakeholders; 2) how this process enhanced stakeholder buy-in and commitment to CMCC and its goals; and 3) the utility of using a logic model and theory of change process to continue to drive implementation, evaluation, and strategic planning.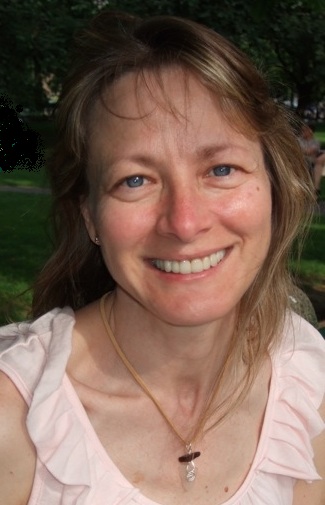 Melodie Wenz-Gross, PhD
Director of Evaluation for Central Massachusetts Communities of Care (CMCC)
Melodie has been involved in children's research and program evaluation since obtaining her doctorate in psychology from Boston College in 1990. Melodie's work has included program development and evaluation focused on prevention and intervention for children and youth at risk across the age range. Besides CMCC, Melodie is currently involved in a prevention program for young children with behavioral problems in preschool. Previously, she was involved in an early childhood mental health intervention and a prevention curriculum for early adolescents with learning problems in middle school.
Toni DuBrino, MA
Director of Family Involvement and Training
Toni has been working with children and families professionally since 1995. She holds a Masters Degree in Counseling Psychology from Anna Maria College. Her work has included individual counseling with youth and family counseling. Toni has personal experience as a primary caregiver. Toni has conducted numerous trainings, workshops, and consultations around strength-based and family-driven work both locally and at national conferences — often drawing on her experiential expertise of caring for youth living with behavioral and emotional challenges to communicate the family perspective. Currently, Toni is serving as the Director of the Communities of Care Training and Learning Collaborative and the Director of Family Involvement for the CMCC initiative.